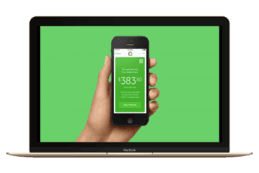 Attendance Software in Saudi Arabia helps to choose right system in Saudi Arabia
Tracking employee hours is crucial to your bottom line, which makes the solution that manages time and attendance crucial to your business. Paying your employees in excess costs your company money, while payments can be expensive legal and tax problems. Attendance Software in Saudi Arabia, we understand that with so much attention and time options available, it can be difficult to choose the best that suits the needs of your company.
Attendance System in Saudi Arabia service has experience in the development of customized software solutions in the time and attendance industry, as well as providing IT attendance and attendance for health, automotive and hotel services manufacturing and financial services. The time and attendance software may vary in the number of employees allowed, management restrictions, centralized data, location scalability, and flexibility. In our blog, How to choose time and attendance software, we analyze different software options to give you a clear idea of your ideal solution. We cover desktop and web-based applications, hosting options and combinations of functions that can be customized to improve your business. We also observe how different software solutions calculate employee rounding times, create schedules or verify insertion times.
The clock itself has a function: identify an employee and record the time it is considered. Attendance Software, we have a unique clock solution that adapts to the needs of your company to save money and increase productivity.
Here is the list of features which you can get by using Attendance Software in Saudi Arabia:
PeopleQlik Core

Core HR Software – HRMS
Employee Self Services
HR Analytics Software
Corporate Wellness Platform

Talent Management Software

Recruitment Management Software
Applicant Management
New Hire on Board
Succession Planning

Performance Management Software

360-degree feedback form
Compensation Planning & Administration
Social Recognition

Talent Development

Learning Management System
Competency Management
Training Management

Workforce Administration

Time and Attendance Management Software
Shift & Scheduling
Claims & Reimbursements
Timesheet Management Software